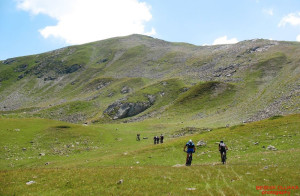 Mountainbiking has developed a great deal in the last years in the region around Plav.
The local council has invested in new MTB routes. There are now 9 signposted routes in and around the area of Plav-Gusinje. The most attractive route, the PL04, starts in Plav at 900m and passes directly by the Triangle Woodhouse and covers a distance of 50km. The highest point reached is 2000m.
The national route TT3, which is 300km long, also passes nearby. We are pleased to give you detailed advice about your route .We can plan with you individual, specific and specially made routes for your personal needs and wishes.
We can also accompany you and your group if you so wish as a guide. We also have MTB-maps of the region that you can use so that you can follow without trouble your tour.