The highest peak of Kosovo surrounded by a sea of wild flowers.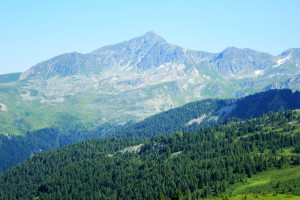 Gjeravica Peak is the highest mountain in Kosovo and is 2656m high and is the second highest peak of the Prokletije Mountain Range. It is the peak nearest to the Triangle Woodhouse and it is an ideal starting point for this tour.
From the top of the mountain you can see all the mountains of the border triangle and also the shimmering of the Gjeravica Lakes which are also a reachable goal.